Compare Mobile Mechanics Motor Trade Insurance
Specialist Mobile Mechanics Motor Trade Insurance Providers
Insurance For Full & Part-Time Motor Traders

One short form – save time & money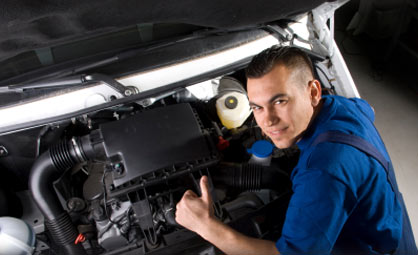 Search & compare cheap quotes from UK Mobile Mechanics Motor Trade Insurance providers including



















Tailored quotes from a panel of motor trade insurance specialists

Getting mobile mechanics insurance doesn't have to be a hassle. Click the green button to get quotes now.
All Types of Cover Available
Cover for All Business Types
Employers/Public Liability Insurance
Combined Insurance Policies Available
Instant Documentation
Mobile Mechanics Insurance Explained
Mobile mechanics require a specialised policy to cover for all associated risks. If you are  a mobile mechanic then you may not be fully aware of the types of cover that are available and whether or not you need them. The information on this page should help you decide on what type of policy you want and how you can find it at a competitive price.
Did you know…?
A mobile mechanics insurance policy can protect every part of your business including your vehicle and your tools. You can also get cover options such as windscreen repair, breakdown assistance and replacement vehicle.
Types of mobile mechanics insurance
Road risks – When working as a mobile mechanic, you need to be covered so you can work on customer vehicles and even drive them when required. This means having cover for road risks. You can choose the level of cover you want depending on the amount of protection you feel you need. Third party policies are cheapest but also provide the least protection where collisions are concerned.
Cover for your tools – Your tools are vitally important so you want to be sure they're protected. You can get cover for your tools that protects them against theft.
Public Liability – Whilst working on other people's vehicles, then public liability insurance is a very good idea. It might be the case that you work on a customer's vehicle and then a few weeks later, the vehicle breaks down due to an unrelated matter. Situations like these can lead to unfair liability claims but it's always good to know that you're covered.
Breakdowns – You can also get cover for breakdowns included in your policy. This is a useful type of additional cover to get, particularly if you don't already have breakdown assistance in place.
How much will mobile mechanics insurance cost?
The cost of a mobile mechanics insurance policy will depend on a few key factors. Those being –
Your age – Your age will play a main factor in how much your cover will cost. You should expect to pay more for your cover if you're under the age of 25. However, this doesn't mean you won't be able to get cover at a reasonable price, particularly if you get an under 25 motor trade insurance policy from a specialist provider.
The level of cover you choose to take out – The level of cover you take out will also affect how much you pay for cover too. Third party only is the cheapest type of cover you can get. This will keep the cost of your insurance to a minimum but doesn't really provide any protection for your van.
How secure your van is – Another factor that impacts cost is how secure your van is. Ideally your van should have an immobiliser and alarm. However most modern vans already come with these security features as standard so it should not be an issue.

Did you know…?You can tailor your policy to include the level of cover that's most suitable for your needs.

Where you park your van – In addition to how secure your van itself is, there is also the matter of where you park it. Ideally you should have a locked garage to park your van in as this provides the most security. However, if this is not an option a driveway is better than parking on the street, which is what insurance providers consider to be the least safe option and leaves your van as it's vulnerable to thieves and vandals.
Saving money on mobile mechanics insurance
Make your van secure – Making your van as secure as possible is one of the best ways to reduce the cost of a mobile mechanics insurance policy. Most modern vans have alarms and immobilisers installed as standard but you should also consider installing a tracking device so your van could be easily tracked if stolen. A sign on your van to warn any would be thieves that no tools are kept in your van overnight is also a good idea.

Did you know…?Getting quotes online is completely stress-free since you don't have to deal with any hard sell. You simply look through the quotes you're provided with and choose the one that's best!

Pay annually – Paying for your policy annually means you'll pay more upfront but it also means you can make a significant saving on the overall cost of the policy.
Get a lot of quotes – Getting quotes from a lot of different insurance providers is another way to help reduce the amount you pay for your policy. This is because having a lot of quotes gives you the freedom to choose the one that offers the best value for money.
Get mobile mechanics insurance quotes now
In order to get mobile mechanics insurance quotes from specialist providers now, simply click the green button.