Compare Cheap Car Insurance Quotes
Compare 110+ providers & save up to £319*
All types of cover available
Don't have your registration number? No problem, click here.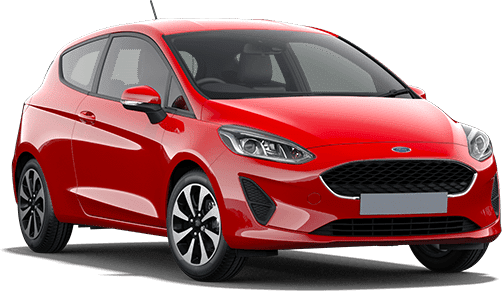 Search and compare cheap quotes from over 110 UK Car Insurance providers, including










A guide to car insurance
Car insurance is something every car owner needs. If you're looking for car insurance quotes but aren't decided on the type of cover you need or you just want to learn more about the subject, then this guide should prove extremely useful. Read on to find out the different types of car insurance you can get, the factors that affect the cost of car insurance and some of the most frequently asked questions people have.
Types of car insurance
Below are some of the main types of car insurance you can get –
Third party only
Third party only insurance is the lowest level of cover you can get to make your car road legal. It won't provide any protection for your own vehicle but will pay out if you're involved in an accident with another motorist where you're to blame.
Third party, fire and theft
A good way to add additional protection to a third party policy is by getting fire and theft included. As you would imagine, this means you're covered for damaged caused by fire or theft of your vehicle.
Comprehensive
A comprehensive policy will provide the most protection for your car. Your car will be covered for all types of collisions, including those where you were to blame. Fire and theft is usually included as standard with most providers.
Breakdown cover
Most insurance providers will give you the option to have breakdown cover included as part of your policy. This is a very useful additional type of cover to get and you could save money by getting it on your policy as opposed to getting breakdown cover from a third party provider such as the AA.
Car keys cover
If your keys were lost or stolen, they can be quite costly to replace. This being the case, car keys cover is certainly an additional type of cover that's worth considering.
Windscreen cover
Windscreen cracks can occur at any time and whether your windscreen needed to be repaired or completely replaced, it would leave you out of pocket if you don't have cover in place.
Courtesy car
If your car needs to be repaired or is written off, you'll be provided with a courtesy car so you're still able to get around.
Other types of cover
Short-term cover
if you only need cover on a vehicle for a shorter period of time, then you can get a short-term policy that provides cover for a few hours, days or weeks.
Telematics insurance
Telematics insurance, also known as 'black box insurance' is particularly beneficial for younger drivers as it enables them to get cover based on their driving performance.
European cover
If you plan to drive outside the UK, then you can get European cover to ensure you're fully protected when out of the country.
Business use
Business use car insurance is ideal when you use your car for your business.
Multiple cars
You can get a multi-car or mini fleet policy if you want to insure multiple cars that are at the same address.
Excess protection
Excess protection covers the cost of the excess if you needed to make a claim on your policy.
Types of vehicles that can be covered
Sports cars
Classic cars
4x4s
Electric cars
Imported cars
Green cars
Modified cars
Did you know…?
There are several ways you can save money on car insurance, such as paying for the policy annually, making your vehicle more secure and getting quotes from a lot of different insurance providers.
Things that affect the price of car insurance
There are multiple things that affect the price of car insurance and knowing what they are can help you to save money on your premium. Below is an explanation of the main factors insurance providers take into account.
Your age
Age is always a big factor when it comes to the price of car insurance since it's one of the biggest predictors of how likely a person will be to make a claim. Young drivers are considered much higher risk and therefore you can expect to pay more for your cover if you're under 25 compared to older people. This might seem unfair but the statistics back up the fact that young drivers are considerably more likely to be involved in accidents and need to make a claim.
On the other end of the spectrum, older drivers over the age of 70 tend to pay more than those who are younger, since they are more likely to be involved in an accident. There's also the fact that they're more likely to be seriously injured or killed, which insurance providers have to take into account.
Your vehicle
There are multiple factors that insurance providers look at when it comes to your vehicle; not just its total value. Some of these include –
Engine size
Age
Mileage
Security features
If it's been modified
The level of coverage you take out
An obvious factor that will affect how much you pay for car insurance is the level of cover you choose to get. Third party only policies are often cheaper than fully comprehensive but that's not always the case. Some insurance providers take into account that drivers looking for the cheapest cover can sometimes be more likely to be involved in collisions and so it might be cheaper to get a comprehensive policy in some cases, depending on the insurance provider.
Where you park your car
Where you park your car is a big factor that insurance providers take into account since it's affects how likely it is that your car will be vandalised or stolen. A securely locked garage is the ideal place to keep your car although not everybody has access to one. Parking on a driveway is also good, especially if you have a secure gate. Parking on the street is the riskiest option and therefore you can expect to pay more if this is your only option.
The excess
The excess on your policy is the portion you'd have to pay towards a claim if you had to make one. You can voluntarily increase the excess on your policy to lower the cost of your premium, although this is risky since you'd end up having to pay it later in the event of a claim.
Your location
Your location is another factor insurance providers look at. The car crime statistics for your area will certainly be taken into account as will the type of area you live in i.e. rural or urban. If you live in a built-up city with a lot of people and cars, you're more likely to be involved in a collision compared to a person living in the countryside. You can therefore expect your cover to cost more.
Your driving history
Driving history is always an important factor when it comes to the cost of car insurance. Your driving history includes how long you've been driving for and any past claims or convictions. Convictions in particular can make it quite difficult to get car insurance at a decent price since insurance providers will consider you much higher risk.
Did you know…?
There are certain types of drivers insurance providers consider to be high risk, including young drivers and people with convictions. It's usually still possible to get cover at a reasonable price though, for example by getting a telematics policy.
Get car insurance quotes now
If you want to get car insurance quotes now, then simply click the green button below to get started. After you've provided the necessary details, you'll have access to your quotes. All you have to do is look through them and pick the one that's best!
Car Insurance FAQ
Do I need car insurance by law?
Yes. Although nobody likes paying for car insurance, it is a legal requirement and driving without it could easily result in points on your licence or a driving ban.
The best ways to save money on car insurance?
Yes. Some good ways to save money on your car insurance are –
Pay annually rather than monthly – Most insurance providers will offer you a discount if you pay for your policy annually rather than monthly.
Make your car as secure as possible – Any steps you can take to make your car more secure will certainly help to lower the cost of your cover. Alarms, immobilisers and GPS trackers are excellent ways to improve the security of your vehicle.
Take out a lower level of cover – Another good way to lower costs is by taking out a bare bones policy that only provides third party cover. This will usually be cheaper than a fully comprehensive policy with additional cover options like breakdown cover and liability claims.
Shop around – Getting quotes from many insurance providers is highly recommended if you want to save money on your cover. By having a lot of quotes, you can easily compare them and pick the one that's best value for money.
Choose a higher excess – This is a bit of a risky way to save money compared to the others because ultimately, you won't save money if you have to make a claim. It is a good way to reduce the upfront cost though.
What type of car insurance policy is most suitable for me?
This will depend on the level of protection you want as well as what you can afford. It's worth reading through the different factors that affect the price of car insurance further up the page, since this will give you a better idea of how expensive cover would likely be depending on your car, your location, your age etc.
If you only want minimal coverage at the cheapest price, then a third party only policy is usually the best choice. If you want full cover for your own vehicle, then fully comprehensive is the way to go.
Can I insure multiple cars under a car insurance policy?
Yes. If you want to insure multiple cars together, then you can do this with a family fleet policy. This is ideal for families and can be a good way to save money compared to taking out individual policies. If you want to insure a lot of cars together, for example if you have a business that makes use of multiple cars, then you can get a regular fleet insurance policy.
What is 'driving other cars' insurance?
'Driving other cars' is a extension on your car insurance policy that allows you to drive someone else's car without being a driver under  their policy.
In years past, third party only cover was provided for driving other vehicles not belonging to you but most insurers have now done away with this
What is an excess under a private car policy?
Excess is the amount you would pay towards a claim should you have to make one. For example, if you were involved in a collision and the cost of repairs was £1000 and your excess was £200, you would pay the first £200 towards it and your insurance provider would pay the remaining £800.
The excess can be increased as a way to cut down the cost of your premium.
Is car insurance more expensive for new drivers?
Yes, it's usually the case that you'll pay more for car insurance if you're a new driver. Inexperience combined with the fact that new drivers are often young drivers, makes it more likely a claim will be made and therefore cover is higher compared to more experienced drivers.
Will I need to pass a credit check to take out car insurance?
If you decide to pay for your policy monthly, then most insurance providers will do a credit check to see your credit score and make a decision on whether they'll offer you a policy based on that. The credit check won't affect your credit score.
How do I make a claim under my car insurance policy?
To make a claim on your car insurance, you would usually take the following steps –
Gather any necessary evidence you think might be useful to your claim, whether it's photographs, dash cam footage, a crime reference number in the case of vandalism/theft etc.
Check your policy documents to see the best way to get in touch with your insurance provider
Contact your insurance provider and let them know all relevant details about the incident
What is a no claims bonus?
A no claims bonus is a type of discount you can benefit from when you rack up significant time on your car insurance without making a claim. Most insurance providers will give you a discount if you have a good NCB.
Will fitting a dash cam reduce my car insurance policy?
Having a dash cam will allow you to make a saving on your insurance with some providers. A dash cam can provide evidence of who was at fault in a collision, which makes things much easier for your insurance provider, so it's certainly worth the investment to get one.
Will my gender affect how much I pay for my car insurance?
No. Although women are statistically less likely to be involved in collisions compared to men, an EU law that was passed in 2012 means that gender cannot be used as a factor when calculating the cost of insurance premiums. Therefore men and women will both pay the same, everything else being equal.
What information do I need to take out a car insurance policy?
In order to take out a car insurance policy, you'll need to provide the following information –
Personal details – This includes things like your name, address, occupation, age etc.
Details about your car – Insurance providers will also need to know about the car you want to insure. This includes its make and model, age, engine size and registration number.
Your no claims bonus –If you have a NCB, then be sure to inform insurance providers since you could make a significant saving. This isn't a requirement if you're a new driver and don't have any NCB.
Additional drivers – If you want to name any additional drivers on the policy, such as your spouse or children, you'll need to let insurance providers know when you first take out the policy.
Driving licence number – You'll also need to provide your driving licence number to show it's valid.
*51% of consumers could save £319.03 on their Car Insurance. The saving was calculated by comparing the cheapest price found with the average of the next five cheapest prices quoted by insurance providers on Seopa Ltd's insurance comparison website. This is based on representative cost savings from March 2022 data. The savings you could achieve are dependent on your individual circumstances and how you selected your current insurance supplier.