Compare Bicycle Insurance
Compare 13 UK bicycle insurance providers
You could pay less than £43*

One short form – save time & money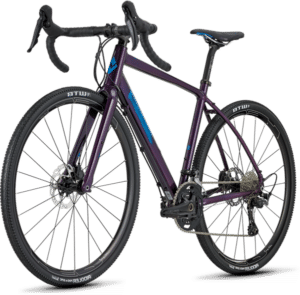 Search & compare cheap quotes from UK bicycle insurance providers including












Getting bicycle insurance is a quick and easy process. Just click the green quote button to get started.
You can tailor your bike insurance policy to suit your needs. Available cover includes:
Personal accident 
Third party
Cycling overseas
Competitive use
Accessories
Some great benefits of getting bicycle insurance online:
Get quotes from a panel of cycle insurance specialists
Compare policies with zero pressure
Choose how you want to pay
Instant cover and documentation
Bicycle insurance explained
A lot of people are now opting to travel by bike rather than car, thanks to the significant health benefits and lower maintenance costs. Although travelling by bike comes with a lot of benefits, it's not without its downsides too. Firstly, you're generally less safe on a bike than in a car and if you're involved in an accident, there's a good chance you could be seriously injured. It's an unfortunate fact that bikes are also a big target for thieves, and while bike thefts decreased over the past year or so (mostly due to covid restrictions), it's still a very common occurrence.
Thankfully, it's possible to protect your bike from such risks by taking out a good bicycle insurance policy. Bicycle insurance enables you to protect your bike and gives you full peace of mind that if it were damaged or stolen; or you were to be injured while riding it, you'd be properly compensated.
Keep reading to find out some of the main types of bicycle insurance you can get, an FAQ and some of the best ways to save money on bicycle insurance. If you already know the type of cover you want, then simply click the green button to get your quotes now.
Did you know…?
Bike theft is very common in the UK, with around 200 bikes stolen every day.
Types of bicycle insurance
Below are some of the types of bicycle insurance you can choose from –
Personal accident – If you were to be seriously injured or killed while riding your bike, then this type of cover would ensure that you/your family were fully compensated.
Third party liability – This works just the same as third party car insurance i.e. if you were to cause an accident and injured another person, or damaged their vehicle, you would be covered.
Accessories –  This type of cover would protect your accessories for theft, damage and loss. Most standard items are covered by the majority of providers – these include helmet, lights, GPS, clothing etc. Cycling equipment can be quite costly, so it's always a good idea to have it covered under your policy.
Cycling overseas – If you plan to use your bike overseas, then you can also get cover for cycling there.
Competitive use – Some insurance providers also give you the option to cover your bike for competitive use. This isn't considered standard cover, however, so be sure to check with individual providers.
Did you know…?
You can tailor your bike insurance policy so it only includes the cover you need.
Saving money on bicycle insurance
Some great ways to lower the cost of bicycle insurance are –
Shop around – One of the best ways to save money on bicycle insurance, or any insurance for that matter, is to get as many quotes as possible. The good news is that getting a lot of quotes is now very quick and easy. You can get quotes from a panel of specialist providers by clicking the green quote button and simply compare them at your leisure to see which providers offers the best deal.
Increase excess – Another way to lower the cost of bike insurance is increasing the excess on your policy. Excess is what you would pay towards a claim if you had to make one. This is a bit of risky way of saving money, since you'd lose the benefit if you had to make a claim but it is a reliable way to lower the premium on a policy.
Keep your bike somewhere safe – This one is very important. Where you keep your bike will determine how much risk it's at of being stolen or damaged and therefore, how much you're likely to pay for cover. Ideally you would have a locked garage to keep your bike in, but failing that it should at least be out of site and securely locked.
Secure your bike – In addition to keeping your bike somewhere safe, you should also take any steps you can to make it more secure. Investing in a good bike lock is one of the best ways to do this.
Get bicycle insurance quotes now
Click the green button below to get your tailored bicycle insurance quotes now. After you've provided some basic information, you'll have access to your quotes within minutes.
Bicycle Insurance FAQ
Do I really need bicycle insurance?
In a legal sense – no, you're not obligated to get insurance in the same way that car owners are. However, many cyclists find that the cost of bike insurance is worth it for the peace of mind it gives them, knowing that they're protected for personal accidents and damage, theft or destruction of their bike.
How much will a bike insurance policy cost?
The cost of a bicycle insurance policy depends on a few key things. These include the value of your bike, your age, the level of cover you take out and how secure your bike is.
What type of cycle insurance cover should I get?
The type of cover you get will depend on how you plan to use your bike. If you use it occasionally for leisure riding, then you might find that a third party policy is enough. However, if you use your bike on a daily basis, for travelling to and from work for example, then a more comprehensive policy that includes personal accidents is probably better.
What information will I need to get bicycle insurance quotes?
To get bicycle insurance quotes, you'll need to know the following –
Information about your bike, including its make, type and value
The type of cover you want to take out
Information about any security equipment you use
Your personal details, such as name, address, phone number etc.
*51% of customers with a bicycle valued up to £1500 who obtained a quote for Bicycle Insurance through this service provided by Seopa Ltd between September and November 2021 were quoted less than £43.94. Using the same calculation for bicycles valued between £1501 and £3000 gave a figure of £107.34 and for bicycles valued over £3000 gave a figure of £214.34. The quote price you could achieve is dependent on your individual circumstances.