Compare Touring Caravan Insurance Quotes
Quotes from UK Touring Caravan Insurance providers

One short form – save time & money on Touring Caravan Insurance Cover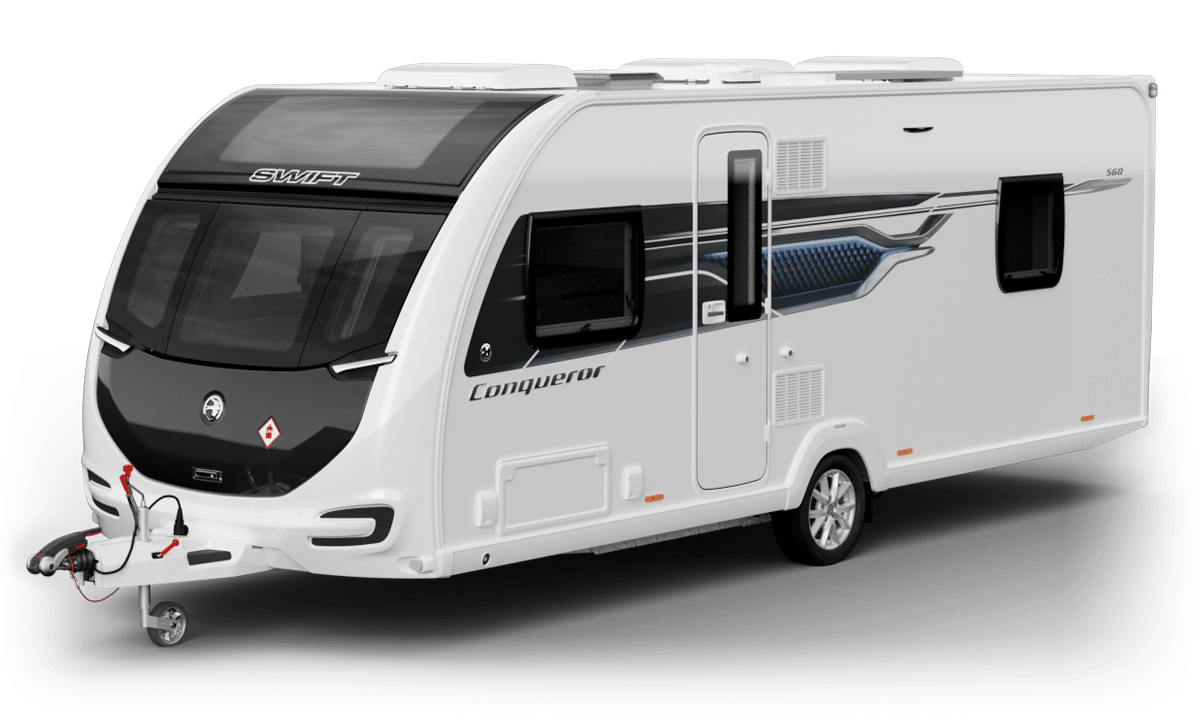 Search & compare cheap quotes from UK Touring Caravan Insurance providers including










Tailored quotes from a panel of touring caravan insurance specialists

Get cover for your touring or static caravan from specialist providers.
Clean Green Compare can help you find the right policy for your caravan. Click the green button to get caravan insurance quotes now. 
Cover can include:
Accidental damage
Liability claims
Contents cover
Replacement trailer
Breakdown recovery
European cover
Touring caravan insurance cover options
Accidental damage – You can also get cover for accidental damage for a touring caravan.
Fire and theft – Fire and theft is always a risk when you have a touring caravan so it's certainly worth getting it covered as part of your policy.
Contents insurance – A lot of people like to travel with expensive electronics these days, such as laptops, tablets and smartphones. This can unfortunately attract thieves so it's a good idea to protect your contents with this type of cover.
New for old – You can have your caravan replaced by a suitable model providing it's in the correct age range.
EU cover – If you want to take your caravan outside the country then you'll need to get European cover included in the policy.
Cover is available for almost all caravan manufacturers including:
Abbey Caravans
Abi Caravans
Ace Caravans
Adria Caravans
Airstream Caravans
Alaria Caravans
Avondale Caravans
Bailey Caravans
Bessacarr Caravans
Buccaneer Caravans
Burstner Caravans
Camplet Caravans
Caravelair Caravans
Carlight Caravans
Castleton Caravans
Coachman Caravans
Compass Caravans
Conway Caravans
Cotswold Caravans
Cristall Caravans
Crown Caravans
Dandy Caravans
Dethleffs Caravans
Elddis Caravans
Eriba Caravans
Esterel Caravans
Eterniti Caravans
EuroCruiser Caravans
Fendt Caravans
Fifth Wheel Co Caravans
Fleetwood Caravans
Fleurette Caravans
Freedom Caravans
Geist Caravans
Gobur Caravans
Herald Caravans
Hobby Caravans
Hymer Caravans
Knaus Caravans
LMC Caravans
Lunar Caravans
Mardon Caravans
MotoTrek Caravans
Pennine Caravans
Rapido Caravans
Rimor Caravans
Silverline Caravans
Sprite Caravans
Stealth Caravans
Sterckeman Caravans
Sterling Caravans
Sunncamp Caravans
Swift Caravans
Tab Caravans
Tabbert Caravans
Tec Caravans
Trigano Caravans
Vanmaster Caravans
Vanroyce Caravans
Venus Caravans
Weinsberg Caravans
Wheelhome Caravans
Xplore Caravans
How to make your caravan secure
Install an alarm – A good alarm system is highly recommended when you have a touring caravan. Unfortunately caravans can be targeted by thieves due to their high value. An alarm will certainly help to make your caravan more secure. If your caravan has an alarm then it's a good idea to put a sticker on the outside of your vehicle to let people know as this in itself can be an excellent deterrent.
Use a tracker – A GPS tracking device is a great way to make your caravan more secure as you know that you'd be able to locate your caravan if it were stolen.
Install a hitch lock – A hitch lock is a very useful anti-theft device as it will prevent your caravan from being towed by another vehicle.
Install a window locks – Window locks will help to make your caravan more secure by preventing thieves from gaining entrance to it through the windows.
Use wheel clamps – If you're planning to be in one area for a while then using wheel clamps is an excellent way to deter any would be thieves from trying to take it.
How to save money on touring caravan insurance
Make your caravan secure – Taking any steps you can to make your caravan more secure will certainly help to reduce the cost of a caravan insurance policy. In addition to installing security devices such as an alarm, window locks and a hitch lock, you should also take steps such as removing any valuable items from your caravan in order to deter thieves.
Pay for the policy upfront – If you can afford to pay for your policy annually rather than monthly then this is a very good way to save money even if doesn't seem like it at first. Although you'll certainly pay more in one lump sum, the fact that you're doing this means insurance providers will offer you a considerable discount on the overall cost.
Increase excess – Excess is the amount you would have to pay if you made a claim on your policy. By increasing the excess amount you can reduce the premium payments. This doesn't appeal to everybody but it is a reliable way to keep initial costs down.
Keep it somewhere safe – Where your caravan is parked when you're not using it will certainly have an effect on the cost of insurance. Although you'll still be able to get cover if you park your caravan on the street, you'll pay less if you have a driveway where you can keep it, or ideally a locked garage.
Get a lot of quotes – Getting quotes from different insurance providers is a very good way to save money on caravan insurance. Having a lot of quotes will enable you to make an informed decision when it comes to which policy you take out.
Did you know…?
You can adjust your policy options so that you get cover that's affordable yet includes the cover you need.
Get touring caravan insurance quotes from specialist providers
Getting a lot of quotes for caravan insurance used to be a hassle. Thankfully this is no longer the case. You can now get quotes from specialist providers in just minutes.
All you have to do to get your quotes is click the green quote button below. After you've filled out the quote form you can then look through your quotes and pick the one that's best.
Touring Caravan Insurance FAQ
Does my car insurance policy cover my caravan?
Since a touring caravan is essentially a trailer, it could be easy to assume that your car insurance policy would cover it. However, this usually isn't the case since there are many other things other than just road accidents that you need to protect against when you have a touring caravan. Things like contents, accidental damage, fire and theft are usually not covered under a car insurance policy.
Will the contents of my caravan be covered under the policy?
You can certainly have contents cover included in a caravan insurance policy. It will help to protect contents such as TVs, electronics, gas bottles and other kinds of personal contents.
Can I get caravan insurance cover for outside the UK?
Yes. You can get European cover included in a touring caravan insurance policy. With a lot of providers this will provide you with enough cover for a 90 day trip to Europe.
What types of caravan insurance are available?
You can get cover for many different risks with a touring caravan insurance policy, including things like –
Accidental damage
Replacement trailer
Breakdown recovery
EU cover
Can anyone tow my caravan under my caravan insurance policy?
Generally anyone who is of legal driving age and has a full UK driving licence will be able to tow the caravan. However this can vary with some insurance providers and some may require people who tow the caravan to have taken the Car and Trailer Practical Test in order for cover to be provided. You should check with your provider if you're unsure.
How much does caravan insurance cover cost?
The price of a caravan insurance policy will depend on a few factors. These are:
How often you use it
How secure the caravan is
How you use it
The level of cover taken out
Can my touring caravan policy be extended for trips to Europe after Brexit?
As long as you have contacted your insurer and extended cover accordingly, our panel of expert insurance providers can cover your caravan for accidental damage whilst you're travelling in Europe.
If I store my caravan abroad, will it sill be covered after Brexit?
If you're a resident of the UK, providing you have European cover, you can continue to store your caravan abroad.
Can I insure my permanently sited touring caravan?
Yes – if you rarely tow your caravan, it's important that you aren't paying the same amount as someone who does. This is why the panel of expert caravan insurance can tailored to your specific needs.