Compare Cheap Van Insurance Quotes
Compare 60+ providers & save up to £326*
Any driver van insurance cover available
All types of cover available
Don't have your registration number? No problem, click here.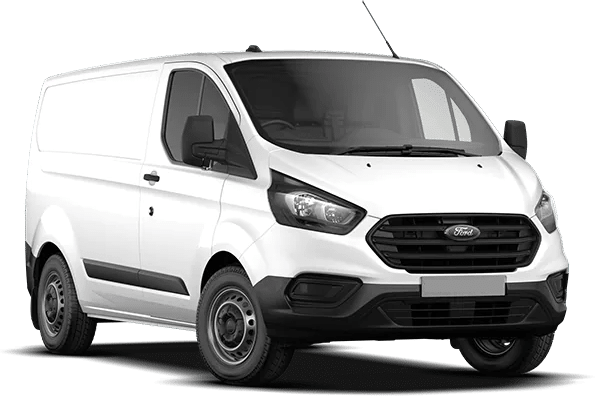 Search and compare cheap quotes from over 60+ UK Van Insurance providers, including













If you drive a van, whether it's for work or pleasure, then having the right cover is essential. Good van insurance will not only make your vehicle road legal but it will also give you peace of mind that if anything happened to your van, you'd be fully protected.
Cover for all types of vans
Tailored policies to suit your needs
Expert advice
Instant documentation
Flexible payment methods
The panel of van insurance providers can help with the following:
Any driver van insurance
Citroen van insurance
Flatbed insurance
Haulage and courier van insurance
Mitsubishi van insurance
Modified van insurance
Multi van insurance
Nissan van insurance
Over 50s van insurance
Pick up van insurance
Private van insurance
Renault van insurance
Specialist van insurance
Tipper van insurance
Vauxhall van insurance
Below is a full guide to van insurance, including the types of van insurance, cover options, ways to save money and an FAQ. If you already know what type of cover you want, then simply click the green button to get your quotes now.
Types of van insurance
Social – If you use your van purely for social purposes i.e. not commuting, then social cover is ideal. This type of cover is usually the cheapest since it's the lowest risk.
Social and commuting – If you want to use your van for social purposes as well as travelling to and from work, then a social and commuting policy is what you'll need.
Own goods – If you're a tradesman and use your van for travelling to multiple places of work i.e. customers' homes, then you'll need to get an own goods policy. You can also add additional levels of cover, such as contents cover, for more protection.
Haulage – Haulage cover is what you'll need if you use for van for transporting and delivering third party goods.
Van insurance cover options
Third party only – A third party only policy is the cheapest level of cover you can get while still making your van road legal. It won't provide any protection for your own van and is purely to cover accidents with other road users when you're to blame.
Third party, fire and theft – If you want to keep the cost of your cover down while adding extra protection for own vehicle, then third party, fire and theft is a good option.
Comprehensive – Comprehensive insurance will provide full protection for your van, even if you're involved in an accident where you're to blame. It also usually cover any malicious damage to your van.
You can also get additional types of cover from most providers. This includes things like –
Windscreen repair – Windscreen cracks are not only annoying but can be quite costly to repair. This is available with the majority of providers.
Contents cover – If you keep tools in your van, then contents cover will ensure that you're compensated if they're stolen or damaged.
Personal injury cover – You can also get personal injury cover in case you were to be seriously injured while driving your van.
Courtesy van – If you use your van for work, then this is an extremely useful type of cover since it will ensure you're able to carry on, even if your vehicle is seriously damaged or written off.
European cover – If you plan to take your van overseas, European cover will ensure you're protected even when driving in other countries. Be sure to check with your provider exactly which countries you'll be eligible to drive in.
Lowering the cost of van insurance
Below are some great ways to lower the cost of van insurance –
Increase excess – Excess is what you would pay towards a claim if you had to make one. Increasing your excess can help you to significantly lower your premium, depending on how much you choose to increase it by.
Secure your van – Making your van as secure as possible will certainly help to lower what you pay for insurance. You should have an alarm and immobiliser as a minimum and should also consider having a GPS tracker installed. Parking your van securely is also highly recommended if you want to cut down costs.
Get a lot of quotes – Getting quotes from a lot of providers is one of the best ways to save money on van insurance and is incredibly easy to do.
Get van insurance quotes now
If you want to get van insurance quotes from a panel of specialist providers, you're in the right place. Simply click the quote button below and once you've provided some information about your insurance requirements, you'll have access to your quotes. All you have to do is pick the best one!
Van Insurance FAQ
What does van insurance cover?
This depends on the level of cover you take out. You can tailor the quotes you get so they fit your exact requirements. For example, if you're a tradesmen and use your van for travelling to different places of work and also keep tools in your van, then an own goods policy that also includes contents cover would be ideal.
Do I really need van insurance?
Yes. At the very least you'll need to get a third party only policy to make your vehicle legal to drive in the UK. Depending on what you use your van for, it's likely you'll want to get a higher level of cover for the best protection though.
What is an any driver van insurance policy?
An any driver policy will allow any of your drivers to drive any of your vehicles. For example, if you run a business where you need to give your employees access to any of your vehicles then an any driver policy is perfect and means you don't have to worry about getting separate cover for each of your drivers. Any driver policies can also be taken out by individuals. For example, if you have a private van and want to give your family access to it then you can do this with an any driver policy.
With a typical any driver policy, you're able to have up to four named drivers who can drive the van. The fact that you're insuring multiple drivers will mean the premium is hired compared to insuring just one driver but it still nearly always works out cheaper than getting separate policies for each individual driver.
Can I use my existing van insurance NCB (No Claims Bonus)?
If it was for the van you want to insure, then this shouldn't be a problem but if your NCB is for a car or another type of vehicle, then it's unlike you'll be able to use it.
How much will my van insurance cost?
This will depend on a few key factors. The main ones being –
Your age
The value of your van
The level of cover you take out
Where you park your van when it's not in use
Your NCB
Your driving experience
What are the requirements for taking out a van insurance policy?
The requirements to take out a van insurance policy can vary depending on the insurance providers, but in general you'll need to meet the following criteria –
Be at least 21 years of age (25 with some providers)
Hold a full UK drivers licence
Have a clean criminal record
Be a resident of the UK
*51% of consumers could save £326.59 on their Van Insurance. The saving was calculated by comparing the cheapest price found with the average of the next five cheapest prices quoted by insurance providers on Seopa Ltd's insurance comparison website. This is based on representative cost savings from November 2021. The savings you could achieve are dependent on your individual circumstances.