Compare Accessory Fitters Motor Trade Insurance
Specialist Accessory Fitters Motor Trade Insurance Providers
Insurance For Full & Part-Time Motor Traders

One short form – save time & money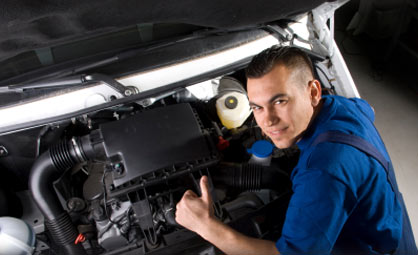 Search & compare cheap quotes from UK Accessory Fitters Motor Trade Insurance providers including



















Tailored quotes from a panel of motor trade insurance specialists

If you own an accessory fitting business then you want to protect it with the right traders insurance policy.
Click the green button now to get your quotes.
Protect your premises
Protect your vehicles
Public liability cover
Employers liability
Instant documentation
Motor Trade Insurance for Accessory Fitter Explained
Motor Traders Cover options
Road risks – Road risk insurance cover will enable you to work on and drive customer vehicles with protection.
Liability claims – Liability claims can come from both the public and your own staff. It's definitely worth getting protection for both types of claims since they can end up costing your business a lot if they go against you.
Legal fees – The costs associated with fighting liability claims can escalate very quickly so it's always a good idea to have legal feels included as part of your policy.
Combined motor trade insurance – A combined motor trade insurance policy enables you to protect all aspects of your business, from the vehicles you work on to your premises, tools and cash.
Benefits of getting Traders cover online
Save time & money – Getting quotes online is incredibly easy and this will save you both time and potentially a good deal of money too.
Get exactly the type of policy you need – Another key benefit of getting motor trade insurance online is that you can very easily adjust your policy so it only includes the type of cover you need. 
No hard sell – When getting cover online you also don't have to worry about dealing with a pushy salesperson as you might on the phone.
Instant documentation – Once you take out a policy, you'll have the documentation to prove it sent to you instantly via email.
Saving money on your motor trade insurance
Make your premises secure – Making your premises secure reduces the risk of theft and vandalism and will therefore help to lower the cost of your insurance. CCTV, security lights and access control measures are all good ways to make your premises more secure.
Pay annually – Paying upfront for your policy will put you in a good position to negotiate a lower rate with insurance providers. Be sure to push for the best deal possible if you do this.
Get quotes – Getting quotes is one of the most reliable ways to save money on motor trade insurance. Thankfully it's now easier than ever to get quotes.
Get motor trader insurance quotes the easy way
To get quotes from specialist providers now simply click the green button below.

Get all the combined motor trade insurance quotes you need
Motor trade quotes online – compare & save
Numerous levels of cover
Full and part time motor traders insured
Mobile mechanics cover available
Traders working from home cover
Cover for road risk and combined premises
Public and employers liability cover
Instant policy documentation
Combined motor trade insurance explained
Combined motor trade insurance is a type of cover that enables motor trade business operators to cover every aspect of their business with one policy.
With a combined motor trade policy, you and your staff are covered to work on and transport customer vehicles. In addition to this, your premises is also covered as well as your tools, stock and cash. This means your entire business is protected so you can operate with full peace of mind.
Did you know…?
A combined motor trade insurance policy covers every aspect of your business, including vehicles, your premises, tools, stock and cash.
Additional types of motor trade insurance
Buildings cover – This covers your building for vandalism and structural damage. Structural damage can be very costly to repair so having this covered as part of your combined trade policy is a bonus.
Public liability – Liability claims are always a risk, when working with the public. Which is why public liability will cover you in case a claim goes against you. You are also able to have legal expenses included as part of public liability cover.
Employers liability – Liability claims don't only come from members of the public; in fact claims from employees are becoming increasingly common. This is why a combined policy which includes employers liability will protect you against such claims.
Breakdown cover – Breakdown cover is always a very useful type of cover to have, particularly if you're having to transport vehicles on a regular basis.
Benefits of getting combined motor trade insurance online
Take the hassle out of getting quotes – Getting quotes online is a very quick and simple process. By filling out one simple quote form you're able to get quotes from a panel of expert combined motor trade insurance providers very easily.
Get the right level of cover for your business – When getting cover online, you can easily adjust your policy to suit the needs of your business. Whether you want to add or remove particular cover options, it's usually as simple as ticking or unticking a box.
Get a policy that's tailored for your business – Every type of motor trade business is different, which is why being able to tailor your cover to suit the exact needs of your business is vital. This is extremely easy to do when getting cover online and is usually just a case of ticking or unticking a box.
Instant cover & documentation – As soon as you make your first payment towards your policy, you'll be covered instantly. You'll also usually be sent your insurance documents by email so you can have full peace of mind whilst running your business.

Did you know…?You can add extra cover options to a combined policy to provide added protection, including liability cover and breakdown assistance.
Combined Motor Trade Insurance FAQ
What type of vehicles can I cover?
Most types of vehicles can be covered under a combined policy, including cars, vans, minibuses, motorbikes etc. If you deal with classic/vintage cars or any other type of high-end vehicle then it's worth speaking to insurance providers via phone to see if they can offer you cover.
How much does combined motor trade insurance cost?
The cost of a combined motor trade policy will depend on a few key factors, including; –
Your business type  – Certain types of businesses are higher risk than others so the type of motor trade business you run will have an affect on how much you pay for cover.
Your age – Younger people pay generally more for car insurance and the same applies to motor trade insurance. This is because insurance providers consider those under 25 more likely to make a claim and therefore people in this age bracket pay more for their insurance. However you are able to get specialist under 25 motor trade insurance for a reasonable price.
Security of your premises – This another main factor that will impact the cost of motor trade insurance. Because a combined policy includes cover for your building, insurance providers will look at how secure your premises is to determine how likely it is that you'll need to make a claim. For this reason it's important to take any steps you can to make your premises secure.

Did you know…?Getting quotes from a lot of different providers is one of the most reliable ways to ensure you don't overspend on combined motor trade insurance.
Compare combined motor trade insurance quotes now
Getting combined motor trade insurance quotes is easier than ever. Just click the green quote button below and you can have your quotes within a matter of minutes.