Getting car insurance with a CU80 conviction
If you have been convicted of driving while using your mobile phone at the wheel, then you will need CU80 car insurance.
Also if you have any other CU conviction – a construction and use offence – then you may find that getting reasonably priced car insurance from any of the mainstream insurance providers could prove to be complicated.
Fair prices based on your CU80 conviction and circumstances
Access to  specialist convicted driver insurance schemes
All levels of, including – Third party, Third Party Fire & Theft and Comprehensive
UK and Europe Cover
Numerous Flexible payment options
Instant insurance documents
Everything that you need to know about CU80 convictions
CU offences refer to a number of different things from driving a car with defects to breaching the requirements for being on control of a wheel, for example driving while using a mobile phone. If you have a conviction on your licence for CU80 you may find that it is difficult to get car insurance at a reasonable price, as having an endorsement on your licence is something that insurers consider makes you more of a risk to other drivers. This is why you will find that premiums will be higher.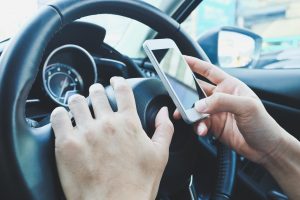 There are specialist CU conviction insurance providers out there who will be able to offer you the best rates possible for your car insurance with a CU conviction on your licence.
A CU80 conviction is the most common conviction under the "CU" conviction code. If you are caught behind the wheel of your car, even if it is stationary at traffic lights, using your mobile phone, or any other handheld device then you can receive a conviction. The only circumstances under which it is permissible to use your mobile phone while behind the wheel is in the event of an emergency when you need to call 999.
The rules regarding mobile phone use behind the wheel have been in place since 2003 but on1st March 2017 they were tightened up to be much stricter due to the number of road accidents and fatalities that were still occurring due to drivers using mobile phones behind the wheel. It is a staggering fact that as many as 16% of drivers admit to using their mobile phones behind the wheel even though they are aware that it is against the law.
Hands-free options for mobile phones are widely available and are vital if you wish to use your mobile phone when you are behind the wheel. If you are not using a handsfree option it is not just answering or making calls on your mobile that you should not do, the law also applies to sending texts, changing your music, looking for directions and checking social media – in short anything to do with your mobile phone.
It is not really surprising that given how many people have mobile phones this is one of the top 5 convictions for both men and women. Anyone who is caught using a mobile phone while driving will find themselves faced with a fixed penalty notice for £60 and points on your licence.

Summary of CU80 Convictions
CU80 is the conviction for using handheld devices including mobile phones at the wheel
They can be given even where the car is stationary at traffic lights
The only time you can use your phone at the wheel is for a 999 call
CU80 is in the top 5 convictions for women and men
Punishments include points on licences and fixed penalty of £60
The law and using your mobile as a Satnav
When it comes to using your mobile behind the wheel the law is very clear – you should not use a handheld mobile even as a satnav.
That doesn't mean that you can't use your mobile phone as a satnav – far from it. You should set your phone up before your journey to give directions and ensure that it is attached to either your dashboard or windscreen and clearly visible while driving. If there are any alterations that need to be made to the journey while you are travelling the only person who should touch the phone in order to do this is your passenger. If you are travelling on your own, then you should pull over safely before touching your phone to amend your journey.
Getting car insurance with a CU80 conviction
If you have a CU motoring conviction, it does not mean that you will not be able to get CU80 motor insurance cover at a reasonable rate, just that it will be harder. It is a good idea to shop around and look at specialist CU80 insurance providers who deal with insurance for motoring conviction drivers.
Construction and Use Offences Motoring Conviction Codes
There are several different types of construction and use offences convictions, these are some of the endorsement codes. All of these convictions will result in 3 penalty points being added to your licence. These offences will also remain on your licence for a period of 4 years from the date when the offence occurred
CODE
OFFENCE
POINTS
All offences below will stay on your licence for 4 years from the date of the offence
CU10
Using a vehicle with defective breaks
3
CU20
Causing or likely to cause danger by reason of use of unsuitable vehicle or using a vehicle with parts or accessories (excluding brakes, steering or tyres) in a dangerous condition
3
CU30
Using a vehicle with defective tyre(s)
3
CU40
Using a vehicle with defective steering
3
CU50
Causing or likely to cause danger by reason of load or passengers
3
CU80
Breach of requirements as to control of the vehicle, mobile phone etc.
3
Get car insurance with a CU conviction
If you have been convicted of a CU offence and are looking for CU car insurance at a price that is competitive, whether CU80 insurance or another of the CU convictions, then the best way in which you can do this is by looking for quotes from specialist CU80 insurance providers who take your convictions into account. To get quotes from a panel of specialists who deal in car insurance for convicted drivers then get in touch with us. We can arrange for a selection of specially tailored CU conviction insurance quotes for you that will take into account any convictions that you have so that you can find the best policy to suit your requirements.