Compare Jewellers Shop Insurance
Shop insurance for all types of Jewellers shops

One short form – save time & money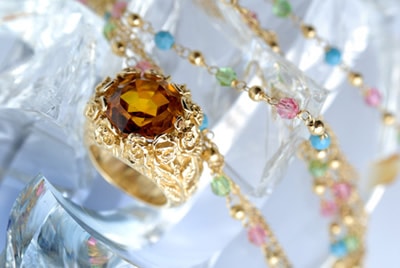 Search & compare cheap quotes from shop insurance providers including





























Getting Jewellers Shop Insurance is easier than you think!
By clicking the button below you can receive multiple quotes within minutes
Building Insurance
Cover for Theft and Accidental Damage
Stock Insurance
Interior repairs
Monthly payment options
Instant insurance documents available
Insuring a jewellers shop is a bit different to your average shop insurance. In particular, your stock will usually be of a much greater value than the majority of shops. Therefore, it is really important that you ensure your shop is fully insured with all of the policy options and add-ons that you will need to adequately protect you.
There are a range of different options that you should think about when you are looking to take out insurance for your policy. Here are a few of the options:
Buildings cover – If you own the shop, it is probably a requirement by your mortgage company to have this cover in place. This will cover you should any damage be inflicted to the building. Most policies will include fixtures and fittings within this policy cover.
Contents/stock – For a Jewellers Shop, this is also a crucial cover type. If the items that you sell are stolen or damaged then you want to make sure that you have appropriate cover so that you can claim for such events.
Cash – You will probably have a certain amount of cash held on the premises at any time, so it is wise to cover yourself for theft of cash. You should also make sure that the cash limit on the policy is enough to cover the amount that your shop would typically hold.
Public Liability – This is another very important type of cover for a Jewellers Shop. If customers suffer a trip or other type of accident in your shop, they may hold you liable and seek compensation. If you insure against this then any legal fees and compensation claims will be covered by your insurance company.
Employers' Liability – If you have employees working for you then this is also an area of cover that you should look into. Depending on what type of company you run, this may be required by law. This covers any accidents in the workplace for your employees and will cover any claims and legal fees.
Goods in Transit – Sometimes accidents of thefts can take place while your stock is being transported. This cover will give you peace of mind when your goods are being moved.
Take the Hassle Out of Getting Quotes
There are a lot of policy types, limits and excesses and it can be hard to get your head around it all if you are not an expert. You can save yourself some valuable time by putting your insurance requirements into the hands of the experts. The panel of insurers who we forward your details to have years of experience and so can offer you highly tailored policies for the right price.
All you need to do is fill in a quick, simple form today with your details and you will have access to your quotes within minutes. The of panel of insurers specialise in Jewellers Insurance so you can trust that your shop will be in good hands.