Antique Compare Shop Insurance
Shop insurance for all types of antiques shops

One short form – save time & money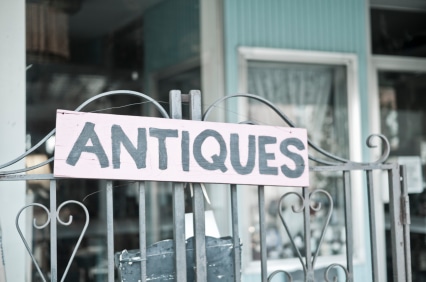 Search & compare cheap quotes from shop insurance providers including





























Getting Antiques Shop Insurance is easier than you think!
By clicking the button below you can receive multiple quotes within minutes
Building Insurance
Cover for Theft and Accidental Damage
Stock Insurance
Interior repairs
Monthly payment options
Instant insurance documents available
Antiques generally involve unique and unusual items and it is fair to say that the insurance cover for antiques is pretty unique too. The majority of shop insurance policies cover replacement of stock 'as new' i.e. they will replace with the exact same new version of the stock. However, if you work in the antiques trade you will be more than aware that this is not the case in this business. You will often be handling one-off, irreplaceable items so it is really important that your insurance company has a great deal of knowledge and experience in this field.
Another problem that antiques traders will be familiar with is that many of the items you deal with are of a fragile nature, so you will need piece of mind that should that collectors' item get knocked accidentally onto the floor, you will not need to dig into your own pockets to replace it. Your stock is not just at risk whilst in the shop either, when your stock is being transported it can be at high risk of damage. By arranging antiques shop insurance you can select 'Goods in Transit' insurance which will cover you for any breakages whilst your goods are en route to their destinations.
As well as ensuring that your stock is covered, there are various other risks that you would be well advised to protect yourself against. For example, the building, fixtures and fittings will cost a fortune to repair should a disaster such as flood, fire or malicious damage affect your shop. You may need to rebuild your entire shop if there is extensive damage, so taking out buildings insurance for your shop really is vital.
Additionally, one of the most expensive pay-outs you may ever face is a public liability claim should someone be injured inside your shop. From small bodily injuries to loss of sight or even fatalities, legal fees and compensation can potentially be over a million pounds in extreme circumstances.  If you have employees they too may have an accident in which case you may be requires by law to compensate them for. By selecting the right type of liability cover, you can leave the worry about these problems to the insurance company.
Occasionally, problems may arise that will render your shop unable to open for trade. When this is through no fault of your own, it would seem unfair for you to lose out on the trade but if you cover yourself for business interruption, you will have your regular trade income covered.
Another risk most shop owners inevitably fall victim to is theft. It is an unfortunate problem in society and as antiques generally have a much higher sell on value than the stock in more regular shops, you may find your shop targeted by criminals looking to make a quick profit at your expense.
Getting Your Quotes The Easy Way
Since you now know the different types of cover that are available to you, you'll probably want to start getting quotes for your antiques shop insurance. You could do this the hard way and trawl different insurance provider's websites to get quotes or you could click the green button below and have all the legwork done for you. You will have access to your quotes within minutes. All you have to do is compare them and decide which is best for you!