Compare Butchers Shop Insurance
Shop insurance for all types of butchers shops

One short form – save time & money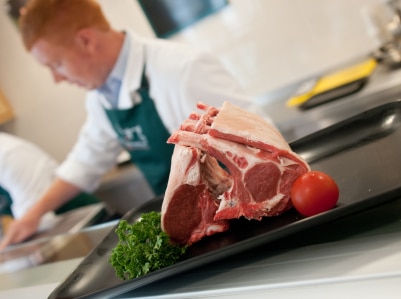 Search & compare cheap quotes from shop insurance providers including





























Getting Butchers Shop Insurance needn't be a hassle
By clicking the button below you can receive multiple quotes within minutes
Building Insurance
Cover for Theft and Accidental Damage
Business Interruption
Cash Cover
Goods in Transit
Monthly payment options
Instant insurance documents available
About Butchers Shop Insurance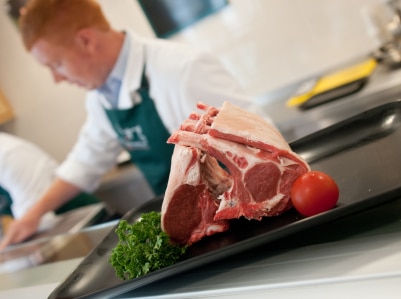 Arranging butchers shop insurance may be the most important thing that you ever do. You will certainly think so if you need to claim at some point and save yourself a huge amount of money. Shop insurance of any kind isn't particularly straight forward and Butchers shops are no different. You may never have needed to make a claim before or maybe you are only just starting out in the Butchers business but insurance should be carefully considered to make sure you have no regrets in the long run.
What types of cover are available?
There are many different aspects of cover that you may need to consider, depending on your specific circumstances. Some of the key areas of cover available are:
Buildings  – for example, to cover you for a complete rebuild should it be necessary
Public Liability – if a customer is injured in your shop, this could incur huge compensation and legal fees
Employers' liability – for example, to cover any claims for injuries by your employees
Business Interruption  – to keep things ticking over if you are unable to open for trade
Equipment – to cover certain items of equipment that you use in the shop
Cash – in case of theft
Stock – to cover damage to or loss of your stock
Goods in transit – in case your stock is damaged whilst being delivered
Working in an industry that involves perishable items, you may face more problems than your average shop. For example, you may have a power cut that results in the fridges and freezers going off which will obviously damage anything stored within them. Additionally, if a customer should fall ill as a consequence of negligence on your part or that of one of your employees, they may well seek legal assistance to obtain compensation.
As there are so many different aspects to insure a Butchers shop, probably the best solution for you would be to seek specialised insurance in this field. Our panel of insurers have a great deal of knowledge in this area and will ensure that you are given the best advice in regards to your insurance requirements. They will analyse your personal circumstances and work out what the best deals and policy types are for you.
Not only can we save you time shopping around but we can also recommend insurers that have a proven track record of delivering great service to customers. If your business is put at risk by flood, fire, theft or malicious damage you can be sure that you have the right people looking after your best interests and ensuring minimal disruption to your trade.
Receive Your Quotes Within Minutes
Getting your butchers shop insurance doesn't have to be a chore. You can receive multiple quotes from a panel of insurance specialists by clicking the green button below. It's incredibly quick and easy to do this. Once you've answered some basic questions about your policy needs you'll have access to your quotes. All you have to do then is pick one that's right for you. Why not get started now