Compare Cheap Electric Motorbike Insurance Quotes
Compare 20+ Electric Motorbike Insurance providers & save up to £195*
All types of Electric Motorbike Insurance cover available
Don't have your registration number? No problem, click here.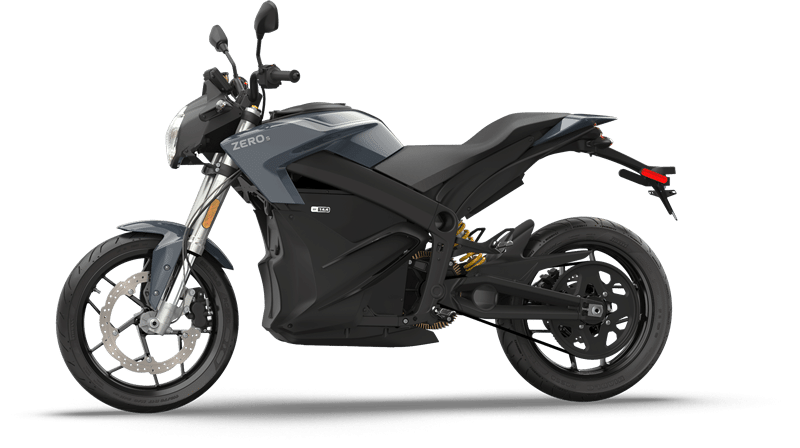 Search and compare cheap quotes from over 25 UK Electric Motorbike Insurance providers, including









Click the green button above to get electric motorbike insurance quotes now.
Specialist electric motorcycle cover
Third party
Third party, fire and theft
Fully comprehensive
A guide to electric motorcycle insurance
Electric motorcycles are very similar in looks and operation to standard petrol motorcycles. The key difference is that unlike a standard petrol motorcycle, electric motorcycles are powered by an electric motor and battery. If you own an electric motorcycle, or plan to in the near future, then you'll need electric motorcycle insurance in order to make it road legal.
Below is a full guide to electric motorcycle insurance, including the types of cover you can get, the pros and cons of owning an electric motorcycle and the most frequently asked questions people have.
Did you know…?
Getting quotes online is quick and easy process. Simply choose the type of cover you want and you will have your quotes within minutes!
Types of electric motorbike insurance
Third party only 
Third party only insurance is the minimum level of cover you'll need to make your motorcycle road legal. If you're involved in accident that causes damage, injury etc. to third parties, then the costs will be covered. It doesn't include any cover for your own vehicle.
Third party, fire and theft
This is the same as third party only as far as accidents go, but your bike will be covered for damage from fire and theft.
Fully comprehensive
Full comprehensive cover will provide full protection for your bike – as well as being covered for fire and theft, it will also be covered for any damage caused by collisions.
Did you know…?
Electric motorcycles are very cheap to run and maintain. Charging costs are incredibly cheap and there's minimal maintenance required.
Pros and cons of an electric motorbike
Pros
No harmful emissions
Considerably cheaper to run when compared to a standard motorcycle
Government grant of up to £1,500 available
No road tax
A quiet and smooth driving experience
No clutch or gears to worry about
Minimal maintenance
Cons
Upfront costs can be high
Replacement battery costs
Insurance can be expensive (though is likely to come down)
Did you know…?
Getting a lot of quotes is one of the best ways to save money on electric motorcycle insurance.
Popular models of electric motorcycles
Zero S
Harley Davidson LiveWire
Zero SR/F
Energica Ego
Super Soco TC-Max
Energica Eva Ribelle
Cake Kalk INK
Vespa Electtrica
Sunra Miku Super
Get electric motorcycle insurance quotes now
If you want to get tailored electric motorcycle insurance quotes now, simply click the green button below. Once you've provided the necessary information, you'll then be able to look through your quotes and pick the one that's best for you!
Electric Motorbike Insurance FAQ
Do you need insurance for electric motorcycles?
Yes. Electric motorcycles are still vehicles, so you'll certainly need to get cover to ride one legally.
The types of insurance you can get for an electric motorcycle are the same as you would for any vehicle, namely third party; third party, fire and theft; and fully comprehensive.
Are electric motorcycles more expensive to insure?
Electric motorcycles can be more expensive to insure compared to standard motorcycles for a few key reasons.
Firstly, electric motorcycles are quite a niche vehicle, even compared to electric cars and vans. For this reason, insurers can be hesitant to provide cover for them. There's also the fact that electric motorcycles make very little noise, making collisions with pedestrians more likely.
However, as electric motorcycles become more popular, the price of insurance is expected to fall, as has been the case with electric car insurance in recent years.
How much does electric motorcycle insurance cost?
The cost of electric motorcycle insurance will depend on a few key things. Some of the main things that insurance providers consider include –
The value of your motorcycle
How secure it is
Where it's parked
Your age
Your motorcycle riding experience
The level of cover you take out
Where you live
Why buy an electric motorcycle?
There are some compelling reasons to invest in an electric motorcycle. One of the main ones being the extremely low running costs. The ever-rising price of fuel means electric motorcycles cost a small fraction to fill up when compared to standard models.
Another reason to consider getting an electric motorcycle is the quiet and smooth riding experience they provide. They're very quiet compared to standard motorcycles and there's no clutch or gears to worry about either.
How long do electric motorcycles last?
The amount of time an electric motorcycle lasts will depend on a number of things, including how well looked after and maintained it is, as well as how long the battery lasts for.
Battery life is always a big consideration when buying any type of electric vehicle, since it's typically the most expensive component to replace. This being the case, you should research the different models available to see which has the best battery.
Do electric motorcycles have gears?
Because electric motorcycles make use of an electric battery, rather than an engine, they don't have a clutch or gears.
This makes for a smoother and safer driving experience.
What electric motorcycles are available in the UK?
There are several models of electric motorcycles available for sale in the UK. Some of the best models include –
Harley Davidson LiveWire
Zero S
Vespa Electtrica
Energica Ego
Are electric motorcycles street legal UK?
Yes. Electric motorcycles and mopeds are both perfectly legal in the UK, providing you have the correct licence and insurance.
However, there are some restrictions on certain types of bikes and modifications.
Are e-bikes and electric motorcycles the same thing?
No. The terminology can be confusing but e-bikes refer to standard pedal bikes that are also powered by electricity.
Electric motorcycles are typically considerably more powerful and work in the same way as standard motorcycles except they're powered by an electric battery instead of an engine.
Do you need a licence for an electric motorbike?
Yes. Electric motorcycles require skill and experience to operate, just like standard motorcycles.
For electric motorcycles and mopeds that do in excess of 28mph, you'll either need to have a full motorcycle licence or have passed a CBT course.
*51% of consumers could save up to £195.07 on their Motorbike Insurance. The saving was calculated by comparing the cheapest price found with the average of the next five cheapest prices quoted by insurance providers on Seopa Ltd's insurance comparison website. This is based on representative cost savings from November 2021. The savings you could achieve are dependent on your individual circumstances.