Compare Mitsubishi Fuso Truck Insurance Quotes
Single Mitsubishi Fuso Truck Insurance for 3.5 to 60+ Tonne models
Mitsubishi Fuso Truck Insurance for carriage of own goods and/or hire & reward

Simple form – save time & money on Mitsubishi Fuso Truck Insurance Cover
Don't have your registration number? No problem, click here.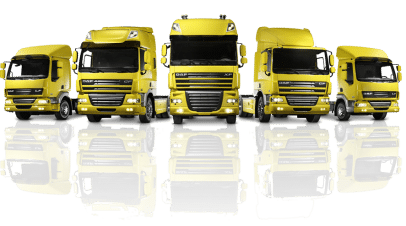 Search & compare cheap quotes from UK Mitsubishi Fuso Truck Insurance providers including















Tailored quotes from a panel of truck insurance specialists

The Mitsubishi Group was founded in 1870 but it didn't release its first car until 1917. The Mitsubishi Model-A was intended as a luxury car for government officials and is recognized as the first mass produced car in Japanese history. Over the decades, the company expanded its line of vehicles and today it produces many commercial vehicles, including cars, racing cars, electric vehicles and trucks. The trucks produced by Mitsubishi are sold under the Fuso brand.
Mitsubishi Fuso Models 
eCanter. Electric Light Duty.
Canter. Light Duty.
FA/FI. Medium Duty.
Fighter. Medium Duty.
FJ. Heavy Duty.
FO. Heavy Duty.
FZ. Heavy Duty.
Super Great. Heavy Duty.
It takes a lot of experience to drive a lorry safely, since most trucks are significantly larger than regular cars therefore finding the right Mitsubishi Fuso Truck Insurance for you is crucial. That's why getting Mitsubishi Fuso Truck Insurance quotes from the panel of specialist truck insurance providers helps you find tailored HGV cover at a comptettive price.
UK and European Lorry Insurance Cover
Flat bed lorries, skip lorries, gritter lorries, refrigerated trucks
Legal protection cover
Instant online truck insurance documents
Public liability protection
HGV breakdown cover
Tailored truck fleet insurance available for multiple vehicles
Goods in Transit insurance cover available
Lorry insurance for carriage of own goods and/or hire & reward
Cover available for the carriage of hazardous goods
Finding the right Mitsubishi Fuso Truck Insurance cover is vital that's why the panel of insurance providers will find the best cover tailored to your needs.
If you'd like to get started and get quotes from a panel of Mitsubishi Fuso Truck Insurance specialists now then simply click the green quote button below.