Click the green button to get motor trade insurance quotes from specialist providers now.
Third Party Policies
Fully Comprehensive
Cover for Motor Trade Liability Claims
Part Time Traders Insurance Policies
Motor Trade Combined Insurance Cover
Monthly Payment by Direct Debit

Instant Online Documentation 
If you're thinking about starting a business in the motor trade, then there are certain key things you must think about. If you're looking to take the first steps to getting started with your own business, then below are some key tips to help you out.
Starting out
Often when people picture a business in the motor trade, they think of a large premises with a forecourt full of cars, multiple employees and a constant flow of customers. The truth is that just having one car for sale could technically class you as a trader. But what is actually needed to be able to expand and grow a successful business in the motor trade?
The most obvious trait you'll want to have is a passion and knowledge of cars. This is particularly important if you're planning to buy and sell cars, which is one of the best ways to get started in the motor trade since you don't necessarily need a large premises or a lot of equipment as with other types of businesses.
There are many routes into the motor trade business however and if your passion is more with repairing cars rather than buying and selling then starting your own mobile mechanic business is a great option too.
Premises & location
One of the biggest steps that anyone working in the motor trade will take is buying their own premises. Purchasing a premises can be daunting since it usually requires a large investment. Im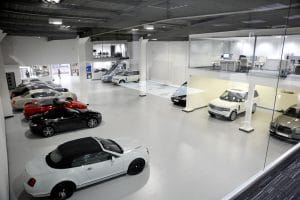 portant things to consider when buying a premises are space, security and location. The location is particularly important since it will directly affect how much custom you get and also how much you pay for your insurance.
You should always inspect any premises you're considering closely and negotiate to get the best price possible. For a first premises, you want there to be enough room to allow for your business growing so you always need to balance out your budget with your ambitions for expansion. Knowing your legal rights and responsibilities as a business premises owner is also extremely important.
Getting the right cover
Insurance is another thing you need to think about when setting up a business in the motor trade. Because most motor trade businesses require you to work on customer vehicles, you need to get the right type of cover known as motor trade insurance. A motor trade policy will cover all the vehicles that belong to your company as well as enabling you to drive and work on customer vehicles. In addition to this, you can also get what's known as a combined policy – this will not only cover your vehicles but also your premises, stock, tools and cash.
You can usually find policies that are specifically tailored to your type of business. For example if you work as a mobile mechanic then you can get a mobile mechanics insurance policy.
There are some great ways you can save money on motor trade insurance, such as paying for the policy upfront and being selective with the staff you hire (more below). You should definitely take the time to do this as insurance can be a major expense for motor trade business owners.
Hiring the right staff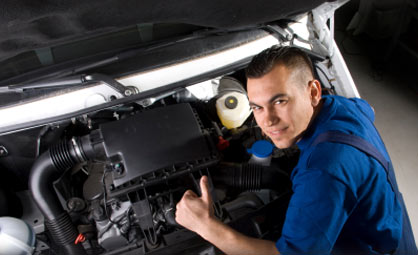 Some important things to consider when hiring employees are –
Age – The age of your employees is important since those who are over the age of 25 are much easier to insure. This is especially true if your employees need to be able to drive customers vehicles as part of their job. However it is possible to get special motor trade insurance for under 25s.
Experience – Experience is another vitally important thing to consider when hiring employees for your motor trade business. The type of experience you're looking for will of course depend on the type of business you run. More experienced employees will not only be able to do their job well but will also generally be able to deal with customers better and be cheaper to insure.
Driving history – It's also important to find out the d of any potential employees, including any motoring convictions they have or criminal convictions. This can make a big difference when it comes to insurance so it's vital that you find this out early on.