Running a successful motor trade business relies on some key skills and knowledge. In order to help you get the most out of your business below are some tips to bring in new customers and save money.
Advertising your business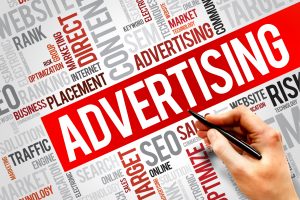 Advertising is important for any type of business and this applies to motor trade businesses too. Over time, a lot of the business you get will be from repeat customers and via word-of-mouth. However when you're first starting out, you'll want to take steps to advertise your business so people know how to find you. Below are some great ways to do this –
Social media marketing – Using social media in the right way is a great way to advertise a motor trade business. Running promotions, sharing interesting content and interacting with other local service providers are all great ways to use social media effectively.
SEO – If you have a website for your motor trade business (which you should) then you'll want to focus on ranking well for relevant keyword phrases in Google. It's a good idea to focus on local keyword phrases. For example, if you run a vehicle repair shop in Liverpool, then a good keyword phrase to target would be 'Vehicle repair shops Liverpool'.
Real world advertising – Although online advertising is very important, you don't want to neglect real world advertising techniques, such as leaflets and print ads since they're still very effective.
A guide to good driving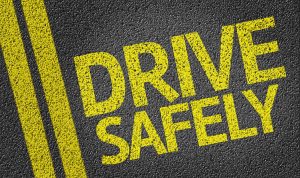 Working in the motor trade means that you and your staff will often by driving vehicles that belong to customers. Therefore it's incredibly important that you take every precaution possible so you're not involved in an accident that could cost your company big. Below are some key tips to follow.
Familiarise yourself with any new vehicles before driving them – Because you're dealing with so many vehicles on a daily basis, you'll always want to make sure you're familiar with any car you drive before setting off. This means making sure you know where all vital controls are, such as the headlights, fog lights, hazard lights, indicators and windscreen wipers. You'll also want to know how to operate the air conditioning in case you need to de-mist the windscreen while driving. This one tip alone could easily prevent you from having an accident.
Prepare for the weather – This is another very important aspect of good driving when you work in the motor trade. Even if you're very familiar with the vehicle you're driving, you still need to be prepared for the weather conditions you'll face. For example, when driving in heavy rain, you want to be sure that the wipers of the vehicle are working perfectly. When driving in snow, ice or hail then you need to be extra cautious and ensure you leave plenty of space between your vehicle and those in front of you.
Cut out distractions – In the age of smartphones, it's very easy to be constantly distracted. This is obviously not a good thing when you're driving customer vehicles that you are responsible for. You should ensure that any distractions are kept to a minimum when driving customer vehicles, especially when it comes to your phone. There are many accidents that are caused by people being distracted by their phone so even if you think you're in full control of the vehicle, you simply cannot take this risk.
Getting the best deal on insurance
When you run a motor trade business, you want to take any steps you can in order to keep the cost of your insurance policy to a minimum. Below are some great tips for getting the best deal –
Be selective with who you employ – If you want to save money on your traders insurance then it's very important to be selective with who you employ. An ideal employer will be someone who is not under 25, has plenty of experience and who has a clean driving licence and driving history.
Make your premises as secure as possible – You should take any steps you can to make your premises more secure. CCTV cameras, security lights and wall spikes/barbed wire will all help to make your premises secure and as a result lower the cost of your insurance.
Get quotes from different providers – This one is obvious. The more quotes you can get the better since it will enable you to get the best deal and avoid overpaying.
If you or one of your staff were to be involved in accident then you want to make sure you have the right cover in place. A traders insurance policy enables you to cover all vehicles that come into the possession of your business without the need to manually add them to the policy. If you'd like to get motor trade insurance quotes now then simply click the green button below.