Clean Green Cars is proud to support Road Safety Week 2017.
Road Safety Week is run by road safety charity, Brake and aims to raise awareness in the community about the importance of road safety as well as providing useful tips on how to be safer whilst driving. It will run this year from November 20th-26th.
Speeding in numbers
Below are some hard-hitting facts about speeding –
5 people are killed everyday as a result of speeding on UK roads
66 people are seriously injured everyday due to speeding
Last year, speeding resulted in 11,570 crashes, of which 349 were fatal
Drivers with an annual speeding violation are twice as likely to crash as those without
For a highly detailed look at speeding statistics and why cutting down your speed is so important, visit Brake's facts page by clicking here.
How you can get involved in Road Safety Week
There are several ways you can get involved in Road Safety Week this year. Some of the best ones include –
Run an event in your community
Raise awareness in your organisation
Sponsor a Road Safety Week banner
Click here to register for a free action pack for Road Safety Week 2017, which includes countless great resources and advice for running an event.
What is the Brake Pledge?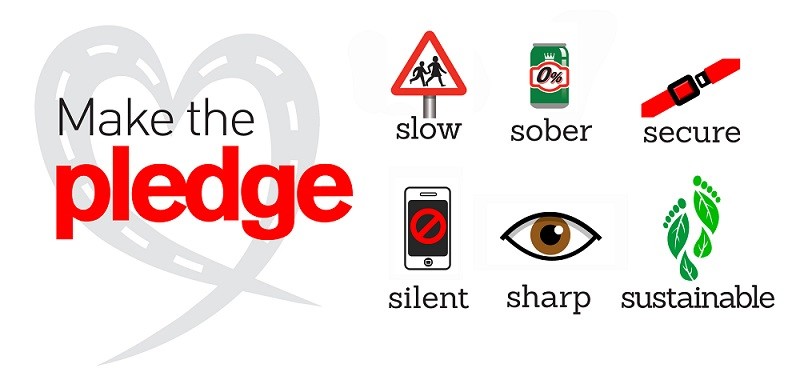 The Brake Pledge is something that both drivers and non-drivers can sign up to. It is essentially a commitment to ensure that you and those around you take the necessary steps to drive as safely as possible. This includes lowering your speed, ensuring you're always sober behind the wheel, ensuring that you and your passengers were seat belts; and turning off mobile phones.
Click the banner above to sign up for the Brake Pledge.
Find out more
If you'd like to find out more about Road Safety Week 2017 then please visit the official website. You can find out more about the charity behind Road Safety Week by visiting Brake's official website here.